From the April 2008 Idaho Observer:
---
Speak up for Sherry Jackson
On Thursday, March 27, 2008, convicted felon and rapper T.I. (Clifford Joseph Harris, Jr) was given one year of community service and will be sentenced to one year in prison. His sentencing date is scheduled for March, 2009. This 27 year old man was on probation/house arrest for felony gun charges and was arrested on felony drug charges in 1998 and unlawful possession of a firearm. During this time, he violated probation by trying to buy automatic weapons and silencers. "Machine guns and silencers pose serious dangers to our community," U.S. Attorney David Nahmias said. "The last place the machine guns and silencers should be are in the hands of a convicted felon". Even after this violation, T.I. was allowed to leave jail to attend Easter Service at the Georgia Dome with the New Birth Missionary Baptist Church.
Sherry Peel Jackson, on the other hand, has never owned a firearm, has never violated probation and sits in jail with a four year sentence for not filing tax returns. The same U.S. District Court of the 11 Circuit and the same U.S. Attorney, David Nahmias, that is allowing a felony gangster rapper to run around town after violating, what should have been at least a 10 year sentence, has Sherry, with no prior record, sitting in jail for four years. T.I. was given a deal. Sherry was never given nor offered a deal. Where is the justice here?
Please, write and/or call David Nahmias, Judge Orinda Evans, Judge Charles Pannell, Jr. (the judge in T.I.'s trial) and the Appellate Court judges and ask them to send me (Colin L. Jackson) a written response to the above injustice. Also, contact all of the Atlanta media outlets, congressmen, senators and mega-churches and express your outrage to the injustice. Contact The IO for a hardcopy of this letter and make copies to send to people you know or download it from The IO website and forward it to everyone on your list so they can do the same and maybe someone will wake up.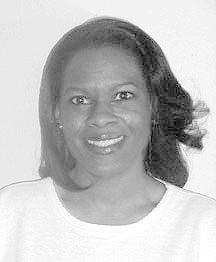 Sherry Peel Jackson is a former forensic accountant for the IRS. She traded her career for the truth about the income tax when she found out that THERE IS NO LAW compelling people to pay a direct tax on their wages. Law or no law, her former employer just sent her to prison for four years even though she proved her case. This couragous and principled woman deserves our help and support
Colin L. Jackson
1560 Fieldgreen Overlook
Stone Mountain, Georgia [30088]
John Linder, U.S. Representative, Georgia's 7th District
1026 Longworth House Office Building
Washington, DC 20515-1007
Main: 202-225-4272
Fax: 202-225-4696
Johnny Isakson, U.S. Senator, Georgia
120 Russell Senate Office Building
Washington, DC 20510
(202) 224-3643
Fax: (202) 228-0724
Saxby Chamlbiss
416 Russell Senate Office Building
Washington, DC 20510
Main: 202-224-3521
Fax: 202-224-0103
John Lewis, U.S. Representative, Georgia's 5th District
343 Cannon House Office Building
Washington, D.C. 20515
(202) 225-3801 Phone
(202) 225-0351 Fax
Hank Johnson, U.S. Representative, Georgia's 4th District
1133 Longworth House Office Bldg.
Washington, DC 20515
Phone: (202) 225-1605
Fax: (202) 226-0691
Neil Boortz, Nationally Syndicated Talk Show Host
The Neal Boortz Show
1601 W. Peachtree Street
Atlanta, Georgia 30309
1 (877) 310-2100
(404) 872-0750 in the Atlanta area