From the November 2008 Idaho Observer:
---
The U.S. terror war as seen through the eyes of a prisoner
When we first began corresponding with Khalid Awan in 2007, we had no idea why he was serving time in U.S. federal prison. We soon discovered Awan was one of the first of thousands of Muslims taken prisoner in the post-9/11 U.S. "terror war." As the story began unfolding in our letters, we began to realize that this honest, humble and sincere man was not only innocent, but the ongoing injustice being done to him provides critical insight into the mindless, meanspirited, bureaucratic-yes-men idiocy fueling the illegal U.S. "war on terror" (and just about everything else that is going wrong in this country). At our insistence, Awan wrote his story and supplied us with whatever documents we requested. And now, after three months of cooperative efforts, the story of Khalid Awan can be told. We have come to know Awan as a peaceful man engaged in peaceful work who has been wrongfully accused, detained and repeatedly convicted of crimes he did not commit because he was a Muslim with international connections and an office in New York on 9/11. We present this to you in faith that you will realize a deeper understanding of the levels of complicity necessary for the "land of the free" to tolerate the phony war on terror year after year and in hope that Awan—and all the other million or more political prisoners being held by this country—will one day be reunited with their families.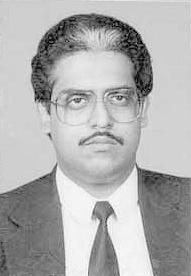 By Khalid Awan
My name is Khalid Qayyam Awan. My rights have been eroded in the name of "national security." Since I am a Muslim, my story has been written, produced, directed, choreographed and staged by U.S. government officials.
The Department of Justice and the FBI have been under pressure by the Bush administration to find "terrorists" in this country and to preemptively convict them before they can strike at the U.S. Although there is good evidence that there are few, if any, potential terrorists in the Muslim communities of the United States, U.S. attorneys who are not able to find any real "terrorists," target, prosecute and convict innocent Muslims on phony or inflated criminal charges to show they are politically "loyal to the president," and to avoid being fired for political reasons, as recent news revelations strongly suggest. These prosecutions have destroyed families in a country that is renowned for its human rights activities around the world.
Background
I am a 46-year old Canadian citizen and native of Pakistan. Throughout my life I studied in Catholic Christian schools and read the Bible every morning. I received my Masters Degree in Political Science at the University of Karachi in Pakistan and I am one of the founding members of the Pakistan Human Rights Commission. As a result of my belief in humanity and equality, I moved to Canada in 1993, becoming a Canadian citizen in 1996. In Canada I worked as an immigration consultant and was a member of the Canadian Bar Association. As part of my business, I also had an office in New York, which is where I was on Sept 11, 2001.
October 2001
On October 25, 2001, U.S. government agents entered my house in Garden City, NY, without knocking and yelled at me to drop everything or they would shoot me. They forced me to lie on the ground while they handcuffed me and placed me under arrest.
They claimed they had received an anonymous tip that I was a material witness for the 9/11 World Trade Center terrorist attack. After my arrest, I was taken in front of New York Judge Michael Mukasey (current U.S. attorney general known for his Israeli sympathies). After a detailed investigation by the FBI and U.S. Naval Intelligence, I was put in front of a Grand Jury. The case was dismissed on November 6, 2001.
Charge #2
Before I was released from custody, on November 5, 2001, the U.S. government imposed new charges: "Conspiracy to Commit Fraud and Money Laundering." They alleged that I stole/misused the identity profiles of my clients, people who come to me seeking to obtain Canadian visas and citizenship in the U.S., although there was not a single complaint from any of my clients or any banks.
(Note: Journalist Dr. Paul Craig Roberts stated in his 12/11/06 column, America's Injustice System is Criminal: "The criminal justice system today consists of a process whereby a defendant is coerced into admitting to a crime in order to escape more severe punishment for maintaining his innocence. Many of the crimes for which people are imprisoned never occurred").
Every defense attorney knows that today prosecutors can purchase testimony against a defendant by paying "witnesses" with money, dropping charges against them or reducing prison sentences to testify against defendants. Jurors tend to trust government prosecutors and are generally unaware that they will withhold exculpatory evidence and suborn perjury and bear false witness to obtain convictions.
Months went by. Then a year had passed and I was still "detained" without a trial for crimes I did not commit. My lawyer advised me to plead guilty. He said it was in my own best interests as I would be "facing 10 years on the money laundering charge" due to the current climate in New York courts and my being a Muslim and a native of Pakistan. By this time I had served 17 months in detention, so I pled guilty to $95,000 of fraud conspiracy, which carried a maximum sentence of 15 to 24 months. The plea agreement—release for time served—was not even honored and I was sentenced to five years, the sentence for approximately $2,400,000 in credit card fraud.
Appeal to Canada
In January, 2005, when I was finally able to apply for a "treaty transfer" to Canada. I learned from my case manager that my citizenship was listed in the Federal Bureau of Prisons' (BOP) computer as "Pakistani" instead of "Canadian." All my Canadian documentation—passport, citizenship card, social insurance and health cards and Canadian drivers license—were in the possession of the FBI. I wrote the Canadian Consulate in Buffalo, NY, to request that they fix this problem so I could be transferred back to Canada. On March 30, 2005, the Canadian Consulate sent a letter to the jail to correct my citizenship status, but the FBOP ignored the request and did not correct the computer.
I realize now that the BOP intentionally left my citizenship as "Pakistani" to make me administratively ineligible for transfer to Canada and keep me in the U.S. while the U.S. government prepared new charges against me.
A year later, six weeks before my scheduled release date, I was transferred from Allenwood FCI to the Metropolitan Detention Center (MDC) in Brooklyn, NY, supposedly in preparation for my deportation back to Canada. I signed the immigration deportation papers, which incidentally, contained my correct citizenship status. Later I learned the Allenwood FCI warden had been given a summons from Assistant U.S. Attorney (AUSA) Lawrence Ferazani in January, 2006, requesting for me to appear in federal court in Brooklyn, NY, on February 15, 2006.
Family threatened
Once in Brooklyn, on January 31, 2006, I phoned my family in Montreal. I learned that Officer Buttazzoni from the Royal Canadian Mounted Police (RCMP) had contacted my sister regarding the whereabouts of my wife. He was told that she had returned to Pakistan. Buttazzoni left his phone number with my brother-in-law, telling him to please tell my wife to call him back immediately. She called Buttazzoni several times and left messages on his voice mail, after which Buttazzoni told my brother-in-law to tell her not to call him again.
Then on February 17, 2006, I was brought by AUSA Ferazani to an office in New York to be interrogated by the FBI without an attorney present. I was told by AUSA Farazani that if I did not talk they would arrest my sisters in Montreal and my wife, who had returned to Pakistan. He said, "We just have to make a call."
I was surprised and scared that he knew where my family lived. He stated, "If you don't tell me [what I want to know] I can recommend lethal injection to the court and call the press and tomorrow morning you will be in every newspaper as a big terrorist."
Another federal agent told me that if I did not cooperate, they would turn me over to the Indian government, an enemy of Pakistan, which would treat me as an enemy.
At this time I was certain that my family was in danger because they were living in countries that work closely with U.S. law enforcement and intelligence agencies. After seeing my liberty evaporate when I was cleared of being a material witness in the World Trade Center tragedy, I had every reason to believe that the overarching power of the government would secure my family members' arrests and inflict severe punishment on them. I strongly believed the RCMP was working in collaboration with the FBI to harass me to admit to charges of crimes that I did not commit. I thought about how the RCMP officials had played a role in other discrimination cases that included the interrogation and torture of Canadian citizens Mahrar Arar, Abdullah Almalki and Ahmed EI Matti, whose only "crimes" were being Canadian Muslims.
Because I felt I had no other choice, I signed the Miranda Rights waiver forms the agent gave me, waiving my right to an attorney's presence during questioning and spoke with agents of the U.S. government on Feb. 17 and 20, 2006.
February 17, 2006: Interrogation…and bribe
I was pushed to the edge during this interrogation. Even though I could not answer all of their questions, I was determined to provide anything they wanted, even if the questions made no sense. I tried to give answers so they would be pleased and not give me the death penalty or harm my family.
During this interrogation, the agents offered me the opportunity to work for them in an "under cover capacity" abroad in Pakistan and Canada. They wanted me to testify against a group of Sikh people, on fabricated statements, based on my association with them from when I lived in Pakistan. I refused. So they told me to keep in mind that they wanted me to testify against people who are of the Sikh religion from India, an enemy of Pakistan and, because I am a Muslim, I should not have any concern for them.
I said, "But they are human beings! If they did something wrong and I knew about it, I would be more than happy to help the law, but you are asking me about something which I know nothing about."
The agents waited a couple weeks and then started asking me again, this time through my attorney. Upon my continued refusal, Officer Buttazzoni in Montreal again approached my family. I told them to get an attorney and not to go to his office without a legal written notice from him. They followed my advice and the RCMP stopped calling them—but not before the FBI was able to create a self-incriminating statement based on "evidence" they secured during their interrogation of me without the presence of my attorney. As a result of this, prosecutors were able to go in front of a Grand Jury and indict me, based on my own (fabricated) statements, prepared by federal agents without my signature.
Third charge March 16, 2006
On March 15, 2006, I completed the term of my imprisonment and was to be deported back to Canada. Before I could even go out onto the street I was arrested a third time and charged with "Providing Material Support to a Foreign Terrorist," and "Money Laundering to Support Terrorism," for supposedly providing support to the Sikh organization Khalistan Commando Force (KCF), through a man of the Sikh religion, Mr. Paramjit Singh Panjwar (PMJ), whom I met once when visiting Pakistan.
These charges emerged while I was still in prison and had no capability to provide KCF with any kind of support. It was difficult for me to get enough finances together to pay my legal fees while I was in prison for five years and I could not launder any money because I did not have any. In the plea agreement I signed for my previous "money laundering" charge, it is mentioned that no further money laundering charges would be brought against me, so this was double jeopardy and a violation of the 5th Amendment of the Constitution.
August to December, 2006: administrative detention
I appeared in court and pled "not-guilty" for my second "superseding indictment" on August 2, 2006. Upon my unwavering refusal to work for the government on their fabricated statements against the Sikh people, FBOP officials placed me into the Segregation Housing Unit (SHU), for 210 days of segregation and isolation despite the fact that I was rated as needing low security on the government's "Male Custody Classification Form."
Segregation was continuous torture as we were not given basic amenities or respect and the building was cold and leaky. I went on a hunger strike for four days and after that I filed various complaints with the FBOP higher authorities, but no action was taken.
October 2006
After my refusal to work for the government on their case against "two individuals" they had identified as "potentially to be joined in this matter, but at this stage we don't have enough evidence to charge," the government went to them and indicted them and, giving them a lot of benefits, prepared them to testify against me.
During my pre-trial hearing, the first two counts of my indictment were dismissed due to lack of facts and figures. Within two weeks, AUSA indicted me again, probably to cover up for their huge embarrassment. This hastily drawn up indictment was also full of factual errors and creative legal theories.
This time, in the bill of particulars/indictment, AUSA Farazani included the names of the following participants as co-conspirators in this "conspiracy."
1) Khalid Awan—me
2) Paramjit Singh Panjwar—Leader of Sikh Khalisto Commando Force (KFC), residing in Pakistan (not indicted).
3) Gurbax Singh—Indicted as co-conspirator #1
4) Baljinder Singh—Indicted as co-conspirator #2
5) Jatinder Singh—Residing in Texas (not indicted).
6) Dr. Pritpal Singh—Residing in California (not indicted).
Except for me, all the "co-conspirators" are elected leaders of the Sikh religion, a group of people known in Pakistani history books as the worst killers and rapists of the Pakistani nation, having killed, raped, burned and cut into pieces a hundred thousand Pakistani Muslim men, women, girls and infants during the world's largest migration from India to Pakistan in 1947.
Sikh Background (a little history)
To better understand the game the U.S. government was playing with me and the Sikh people, a brief history is necessary. The mid-1980s to the mid-1990s was a decade of violent political opposition in Punjab, an area divided between India and Pakistan. The pattern of unlawful and indiscriminate arrests and killings during that time has left a lasting legacy of "catch and kill" police practices in the state. In the early 1980s, the Indian army attacked the Sikh Holy place called the Golden Temple in the Punjab State of India. About 10,000 civilian lives were lost while hundreds of people were detained without charge or trial and thousands of "disappearances" and extrajudicial executions were carried out by the police.
As a result, thousands of Sikhs fled to various countries for asylum. Many of the Sikhs who were living near Pakistan took refuge inside Pakistan, having the advantage of speaking the same language and the area being home to established holy places where Sikhs from all over the world came annually to perform their pilgrimage to the Pakistan side of the Punjab state. Pakistan is like a Vatican for the Sikhs, because the Sikh religion was started there and is the birthplace of their holy guru.
Paramjit Singh Panjwar (PMJ)
Among these Sikhs, PMJ also took refuge after members of his family were arrested and killed by the Indian police. In Pakistan he started producing videos about the attacks and killings of Sikhs by the Indian police, and started printing and distributing literature on the Sikh problems at the hand of the Indian government. He also started broadcasting a daily radio program and running various charities for Sikh families in India and Pakistan whose bread-winning family members had been killed by the Indian government.
I met PMJ during a visit to Pakistan when he was living next to my brother-in-law and I invited him to a wedding. He wrote his phone number down for me on a piece of paper. He also wrote down the number for Baljinder Singh, his friend in New York, because he was a community advocate for the Sikh people who might refer clients to me for immigration purposes. I kept the number, but did not call him.
The FBI had been after Baljinder Singh ever since he delivered a speech in front of the White House at the "Sikh Million March" on Washington in 2000. The FBI had called him for interrogation from 2000 to 2006, but was unable to arrest him. When they interrogated me on February 17, 2006, they told me they needed me to testify in court that the Pakistani government was taking care of terrorists in Pakistan and New York. It was Baljinder Singh, and Gurbax Singh, a close relative of PMJ, that they wanted me to testify against, and since they found his and PMJ's phone numbers during their search of my office in New York after my arrest in 2001, they deputized their paid Sikh informant, Harjeet Singh, into my unit at MDC in 2006.
Harjeet told me he would be released from federal custody in the next six months and he wished to visit Pakistan for the annual Sikh pilgrimage there. He asked me if I knew some Sikhs in Pakistan who might take care of him during his visit. I replied that I did know Paramjit Singh Panjwar, who was there on asylum and introduced them over the phone.
The FBI then went to Baljinder and Gurbax Singh and convinced them to testify that I had transferred $4000 (two $2,000 transactions allegedly conducted between 1998 and 2002) from them to Pakistan on behalf of PMJ. In exchange for this, they dropped the charges they had against them and promised amnesty from the Indian government (for armed attack on Indian police) and U.S. green cards for them and their families.
PMJ has not been indicted by the U.S. nor convicted by the Indian courts of anything. No effort has been spent for his extradition by U.S. "terror war" ally, Pakistan, though the Pakistani government has, according to AI, handed over 700 Muslim citizens to the U.S. government.
According to my attorneys, no American citizen of the Christian faith nor of the Sikh faith has ever been arrested for providing material support to the KCF, even though the KCF is a Sikh organization that draws its support from members of the Sikh community.
I, on the other hand, a Canadian citizen of Pakistan origin and Muslim faith, on Sept 12, 2007, am the only person in the U.S. to be convicted of terrorism, on fake, fabricated and government purchased testimonies of the Sikh's religious people, for transferring $4000. I was convicted and sentenced on three counts:
1) Conspiracy to provide material support (14 years)
2) Providing material support to foreign terrorists (10 years)
3) Money laundering to support terrorism (14 years)
Total: 38 years to run concurrently (14 more years in prison).
Jail
The government sent me to FCI Terre Haute Prison in Indiana, a "medium" prison with the exception of one isolated unit, called the "Guantanamo Bay on American Soil,"—Unit D, the "dog unit."
According to the history of this jail, this unit was built in the 1930s for Cuban people, after which it was used for convicted members of the Ku Klux Klan. Then it was used for death row inmates until its "permanent closure." It was re-opened with minor repairs for Muslim inmates because they are worse than death-row inmates—not because of their "crimes" but because of their religious beliefs.
We are denied many privileges according to BOP policy because we are Muslims. Visits must be through glass and phone calls and outgoing mail are routed through Washington D.C. The buildings are old and leaking so it's cold in the winter, flying insects in the summer and air circulation is poor year round. Lead is seeping out of the walls and many inmates suffer chronic joint pain.
The government is trying to goad us to act violently so they can justify their claim that we are dangerous, but they have failed. According to the jail guards this Muslim unit is the most peaceful they have ever seen in any prison anywhere and they ask to be allowed to work here.
I agree that those guilty of terrorism should be prosecuted, but innocent people should not be targeted. Locking us down in this dirty, old, cold, leaking building and prohibiting us from hugging our children and restricting our calls to them will never bring peace to this country or make this nation safer.
To the American people:
I have been singled out, isolated and discriminated against because of my race and religion. I am being held here in detention against my will for crimes that I never committed. I am not a terrorist and I should not be treated like one.
The AUSA succeeded in getting a verdict against me from the jurors in December, 2006, with the help of the media glamorization of the "war on terror." I have been convicted of guilt by association; of making the FBI angry and vengeful by refusing both to work for them abroad in an undercover capacity and to testify against members of the Sikh religion using their fabricated statements; and of being a Muslim and native of Pakistan.
Isn't it time that all humans are equal? Isn't it time that everyone is free to choose his faith? Are human rights protected by law? We hear this, but we would like to see it – especially in this country called the United States of America that claims itself across the world as a champion of human rights.
This article was edited for publication in the hardcopy edition of The IO. The full-length version is posted online at The IO website under the Nov., 2008 update. You can correspond with Awan by writing to:
Khalid Awan, #50959-054, Federal Correctional Inst., PO Box 33, Terre Haute, IN 47808
(With thanks to Anne Wilder Chamberlain for her dedication and persistence in helping to tell Awan's important story).