From the January 2010 Idaho Observer:
---
UPDATE: Travalino family travesty
Your Help is Essential
In the December 21, 2009 edition of The Idaho Observer, Donna Trammell wrote "The Travelino Family Travesty" that detailed the kidnapping of Indian medicine man Michael Travelino's three children by the state of New Mexico, forcing all three children to be vaccinated and put on dangerous "black box" drugs while in foster care. Four weeks later, the three Travalino children are still in foster care and forced to take dangerous medications against their will and their father's will. The oldest daughter is now in semi-independent living in Las Cruces, New Mexico and forced to take the drugs Abilify and Lexapro. The youngest daughter is in foster care in Roswell - she is being drugged and has gained about 35 pounds in six months and is very unhappy. She wants to be with her dad. The son is in The Assurance Home in Roswell which is a group home for troubled adolescents. He is also being drugged.
Michael Travalino is preparing a notice to all the representatives involved for breach of oath of office, dereliction of duties, and obstruction of justice. He would appreciate it if you, our I.O. readers, will call, write and email (jam the switchboards and computers) all of the following people, expressing your outrage at the heinous crimes committed against this Native American family, and against the children in foster care not only in New Mexico but in every state in the nation. The prescribing of these dangerous, unlawful, psychotropic black-boxed (not to be prescribed to ANYONE under the age of 25) drugs by Child Protective Services in every state to children in foster care is an atrocity and cannot be tolerated any longer. We MUST speak up and stop this now! All of these representatives were notified of these atrocities at least three times by Travalino (August 8, 2008, August 26, 2009 and October 1, 2009) and most failed to even acknowledge that they received the complaints he filed by certified mail/return receipt.
New Mexico Gov. Bill Richardson
Office of the Governor
490 Old Santa Fe Trail
Santa Fe, NM 87501
505-476-2200


Magistrate Charles C. Currier
P. O. Box 1776
Roswell NM 88202-1776
575-622-2565


Attorney Judy A. Pittman (guardian ad litem)
P. O. Box 1362
Roswell NM 88202-1362
575-622-0020 or 575-625-6225
pittmanlaw@hotmail.com or judy@agapelaw.org


Greg Fouratt, U.S. Attorney
201 3rd St. NW
Albuquerque NM 87102
505-346-7274
usanm.webmaster@usdoj.gov


Carol K. O. Lee, FBI Special Agent in Charge
4200 Luecking Park Ave. NE
Albuquerque NM 87107
505-889-1300
AQ.FBI@ic.fbi.gov


Larry Echo Hawk Assistant Secretary, Indian Affairs
U.S. Dept of Interior
1849 C St.
Washington DC 20240
202-208-3710
feedback@bia.gov


Ken Salazar, Secretary
U.S. Dept. of Interior
1849 C St. Washington DC 20240
202-208-3100


Robert Mueller, Director, FBI
J. Edgar Hoover Building
835 Pennsylvania Ave. NW
Washington, D.C. 20535-0001


Eric Holder, U.S. Attorney General
U.S. Dept. of Justice
950 Pennsylvania Ave. NW
Washington, D.C. 20530-0001
202-353-1555
usanm.webmaster@usdoj.gov


Dorian Dodson
Cabinet Secretary
CYFD Services
P. O. Box 5610
Santa Fe, NM 87502
505-827-7602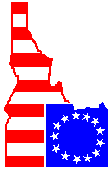 Home - Current Edition
Advertising Rate Sheet
About the Idaho Observer
Some recent articles
Some older articles
Why we're here
Subscribe
Our Writers
Corrections and Clarifications
Hari Heath
Vaccination Liberation - vaclib.org